Gerbils On The Isle Of Wight
On conclusion of the filming of Tales of the River Bank, an independent company working for the BBC decided to release the cast of small rodents into an area of land at Cothy Butts near Fishbourne (about 2½ miles west of Ryde). While the others, rats, hamsters and cavies, died shortly after being introduced in 1973, a group of about 10 Mongolian gerbils managed to survive.
Their home comprised 5 houses, a barn, a wood-yard and some waste ground and it was here that the population rose from about 10 to approximately 100 in just three years- a 1000% increase. If my estimate for the initial population is correct, and they continued to increase by 1000% every 3 years, then by 2000 there would have been 10,000,000,000 living on the Isle of Wight. This figure however is very unlikely (if not impossible!!) invoking news coverage of a Pied Piper type problem! Also a small population of around 10 would have severely inbred, perhaps bordering on the severity of the inbreeding of Homo Sapiens on this small island. Inbreeding could have been a reason for the 'wild' gerbils' likely demise.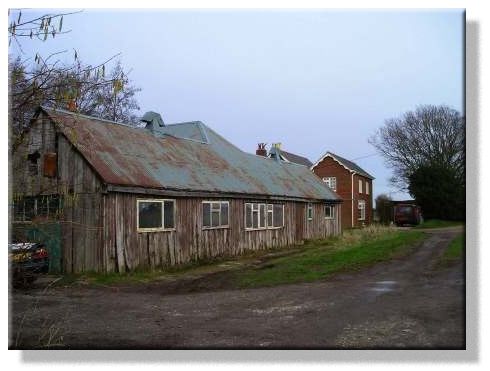 There is no real reason why the colony shouldn't still be there, except perhaps by the actions of humans either through development or pest control. I wouldn't have thought that they would have been actively eradicated as the Grey Squirrel was not (at first).
As a small piece of trivia the Isle of Wight is one of the only places where the Grey squirrel has not invaded and where the Reds may be observed
If some wasteland, woodland or open buildings were left the colony could still survive even with development. But perhaps a combination of development, eradication and inbreeding could have resulted in the gerbils' expiration.
'The Naturalised Animals of the British Isles' by Christopher Lever, where a majority of the above information has come from, was published in 1977 and is the last mention of the colony; I cannot find any other references to these animals anywhere. Short of going to the island - which is quite viable living in Portsmouth - and finding the aforementioned site (not quite so possible) I have no way of validating their existence. I would extremely like to hear other views on this situation and especially any news of the Caulkhead * gerbils.
Also mentioned in 'The Naturalised Animals of the British Isles' are the following household pets that have survived in our home country; African clawed toad - south-west Wight, Budgie - Scilly Islands, Guppy - St. Helens canal and Hackney, and these not so common animals; Coypu (a two foot rodent) - Norfolk and Suffolk, and the Porcupine - Stoke on Trent, Wiltshire and Devon.
Remember, all populations were correct in 1977 and lots of things can change in that time and a whole species can be destroyed from it's natural habitat so a small alien colony doesn't stand a chance, does it?
In January 2004 I was contacted by a resident of Cothy Butts who came across this article. He informs me that there is no sign of Mongolian Gerbils living in the vicinity. The barn in which Tales of the Riverbank was film is opposite his house.
*Caulkhead is a slang term used to describe an inhabitant of the Isle of Wight, usually those born there
Thanks to John Gleeson for the photos.
Admin's note:
Tales of the Riverbank was a childrens television show starring Hammy Hamster and other animals. This program had human voices (Johnny Morris) in sync to the actions of the live animals thereby giving the impression that the creatures were going about on purposeful, intelligent activities. Johnny Morris selected the voices to reflect personalities of the animals. They lived in a place called The Riverbank. The animals operated various artefacts including sailboats, cars, and even a diving bell. Each episode ended with the narrator alluding to an event involving the characters, but refusing to elaborate, saying "But that is another story."
For more information on the TV series go here "Tales of the Riverbank"
Article written by Matt Wright