Gerbil playpen by Anna
One of our members, Anna, has made a fantastic playpen for her gerbils, thanks for showing us how to make it Anna!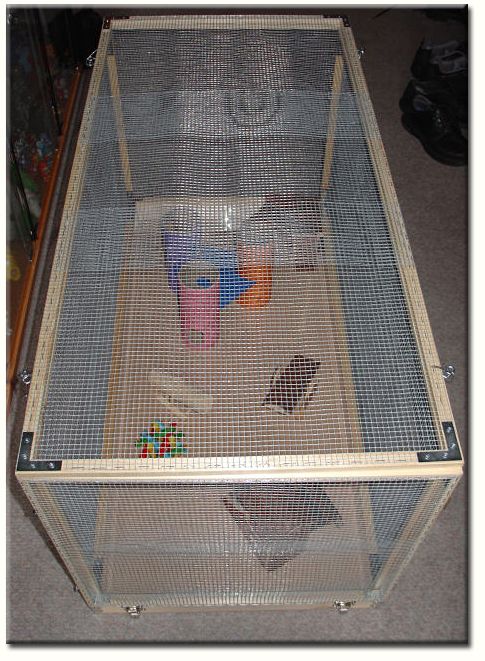 The gerbil playpen with the top open
The top is secured pretty simply with metal "eyes" and strong wire (a) The rest of the pen is built in sections, a short end and long end hinged together like so (b)
The other two adjoining sides are held with hooks and eyes like so (a) The top sections are held on the base by 2 toggles on each side (b)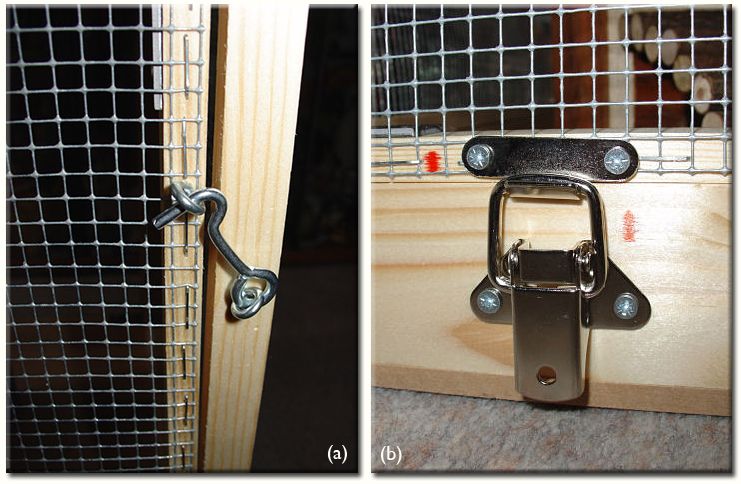 Lastly, the base is lined with acrylic sheet so it's wipe clean.
The whole thing is 1 metre long by 50cm wide by 50cm high.